Notice to everyone the NDRRMC warns public to be aware because "Kammuri" may become super typhoon, tells public to prepare.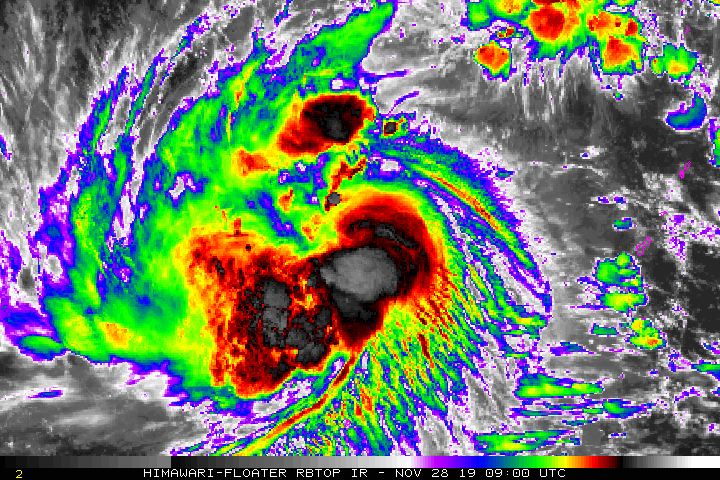 The country's disaster management agency on Thursday advised the public to prepare for Typhoon Kammuri (local name Tisoy) as the tropical cyclone may intensify into a super typhoon while barreling towards east of the Philippines.
Typhoon Kammuri, which is expected to enter the Philippine area of responsibility (PAR) by Sunday, is projected to strengthen further as it approaches, and may bring continuous heavy rains over Luzon and eastern Visayas which could cause flooding and landslides in coming days.
In an advisory, the National Disaster Risk Reduction and Management Council (NDRRMC) said Kammuri, which will be named Tisoy once it enters PAR, will bring "heavy damage to high-risk structures, unroof houses made of medium-strength materials, damage shrubbery, break or uproot large trees, and topple electric posts."
Storm surge is also possible in coastal areas, NDRRMC said.
The NDRRMC noted that Kammuri is following a similar track to previous typhoons Reming (2006) and Glenda (2014). Reming resulted in at least 734 deaths, while Glenda caused 106 deaths and P38.6 billion worth of damage.
"PAGASA said that there is the possibility of 'Kammuri' intensifying into a Super Typhoon," it added.
State weather bureau PAGASA earlier said Kammuri was last spotted approximately 1,425 kilometers east of Visayas while packing maximum sustained winds of up to 130 kilometers per hour (kph) near the center and 160 kph gusts.
SOURCE: ABS-CBN
Disclaimer: This post is created for information, education and dissemination purposes only, NO copyright infringement intended, for more questions and inquiries contact us at [email protected]
MORE FREE TEACHING MATERIALS YOU MAY WANT TO DOWNLOAD: